Spotlight Monday: "O Holy Night"
December 6, 2021
2023-03-07 15:28
Spotlight Monday: "O Holy Night"
Spotlight Monday: "O Holy Night"
Spotlight Monday: "O Holy Night"
Hey Rooted Fam! Happy Monday!! 🙂
Can I just say, I love this holiday season we're in? I mean really, think about it!
We get to express our gratitude and thankfulness for all we have and who we are surrounded by on Thanksgiving.
And now, we're entering a season of anticipation.
I thrill of hope for a weary world!
Speaking of…
This week's Spotlight Monday is "O Holy Night" by Lauren Daigle!
Wow! This isn't your same old tutorial, is it? This song is a lot more involved than most of the songs we highlight at Rooted Music.
For beginner players, take it step by step and see if you can do it! For advanced players, let's give you a challenge, eh?! 🙂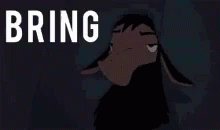 And if you'd love to go into the holidays with some amazing Christmas songs up your sleeve, then you should give our Christmas Piano Tutorials a try!
Check out Piano Christmas Tutorials here!
We've got tutorials & advanced playdown videos to some of the most popular Christmas songs, like:
🌲 O Holy Night
🌲 Joy to the World
🌲 O Come All Ye Faithful
🌲 Silent Night
🌲 The First Noel
…and we also include some informative videos related to the key of the songs as well!
And just like with all of our courses, your purchase unlocks access for the entire family.
Imagine several of your family members learning some of your favorite Christmas songs – together.
Imagine filling your house with music that isn't from your Echo or Google Home, but from your own piano.
It's possible! And we can help you do it!
Get Access to Piano Christmas Tutorials
Best,
Chris & the Rooted Music Team